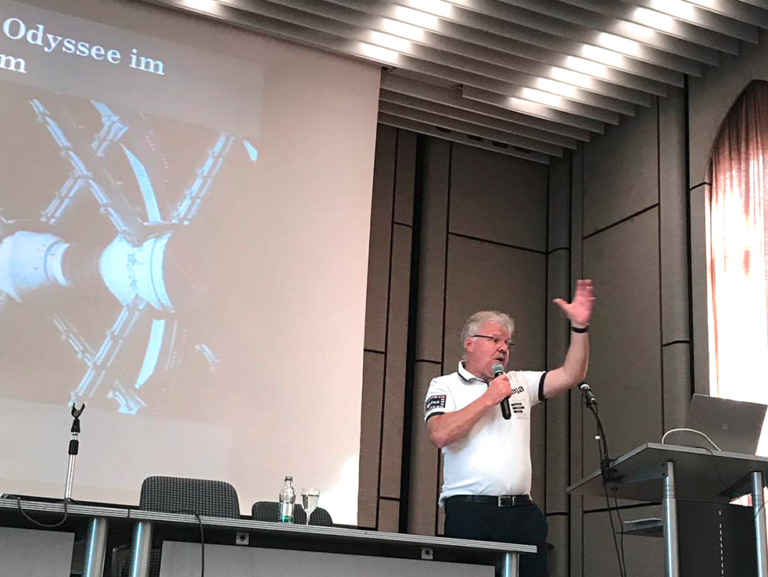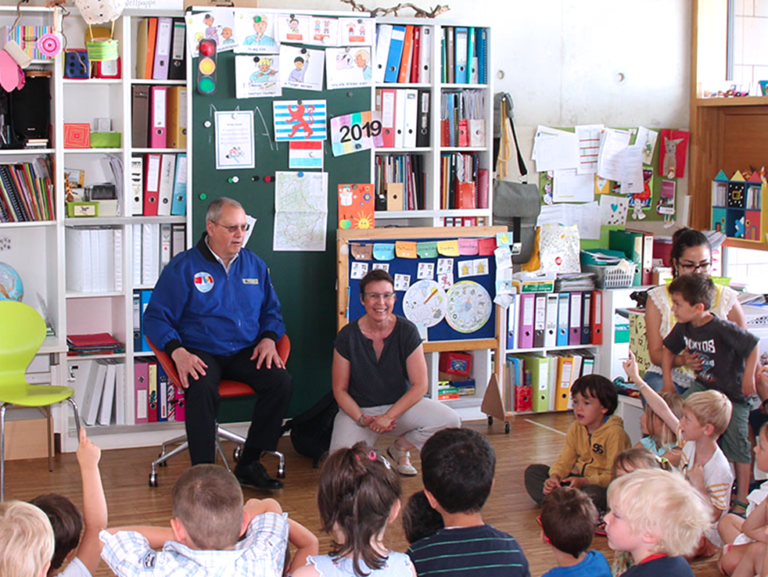 Asteroid Foundation's year-round Space Connects Us programme brings astronauts and experts to schools and universities around the globe where they give unique presentations on all things related to space and asteroids. We provide these educational experiences both virtually (via video conferencing) and in person, including visits to local Luxembourg schools. Here is a short list of some of the past Space Connects Us visits and events:
5 MAY 2022 | ESA
Global (Virtual)
Hiding in the daylight: Earth's second, trapped asteroid
30 MAR 2022 | ESA
Global (Virtual)
Planetary Defenders Explain The 5th Asteroid
24 FEB 2022 | MARCO MICHELI
Luxembourg (Virtual)
How to accurately predict asteroid impacts?
Italian Astronomer
29 DEC 2021 | ED LU
Global (Virtual)
Co-founder of the Asteroid Institute Ed Lu presents on the ADAM
Astronaut
15 FEB 2021 | AMY SIMON
Israel (Virtual)
Asteroid Day Israel
Scientist
26 MAR 2020 | ESA X ASTEROID DAY
Global (Virtual)
The 5 hour livestream included astronauts, scientists and world-famous performers.
29 OCT 2020 | CHARLES BEAMES
Luxembourg (virtual)
University of Luxembourg
Space Entrepreneur, journalist, businessman
1 JULY 19 | DORIN PRUNARIU
Luxembourg (In person)
Schoul an der Dällt
Romanian Cosmonaut
1 JULY 19 | MARK BOSLOUGH
Luxembourg (In person)
Luxembourg Institute of Science
and Technology
Physicist
29 JUNE 19 | JEAN-FRANÇOIS ANDRÉ CLERVOY
SPACE India (Virtual)
French Astronaut
28 JUNE 19 | MICHEL TOGNINI
Luxembourg (In person)
Lycée Privé Emile Metz
French Astronaut
28 JUNE 19 | PATRICK MICHEL
Luxembourg (In person) Lycée Classique de Diekirch
French Planetary Scientist
27 JUNE 19 | REINHOLD EWALD
Luxembourg (In person)
Lycée des Arts et Métiers
German Astronaut
22 MAY 19 | GARRETT REISMAN
Latvia (Virtual)
NASA Astronaut
14 MAY 19 | FRED HAISE
Israel (Virtual)
NASA Apollo Astronaut
14 MAY 19 | EDWARD LU
Morocco (Virtual)
NASA Astronaut
13 MAY 19 | RON GARAN
Greece (Virtual)
NASA Astronaut
30 APRIL 19 | MICHEL TOGNINI
India (Virtual)
French Astronaut
27 SEPT 18 | DR. ROBERT JEDICKE
Luxembourg (In person)
Luxembourg Institute of Science and Technology
Scientist